4th TCMA AWARDS 2020
4th TCMA AWARDS 2020
ARTICLE & PHOTOS DE ROLAND ROTH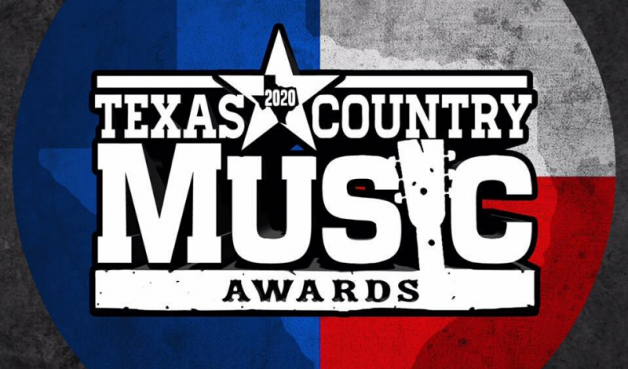 TEXAS MUSIC AWARDS 2020
Les TEXAS COUNTRY MUSIC AWARDS 2020 de l'industrie de la musique country du Texas avec des performances en direct et 24 récompenses ont eu lieu au Billy Bob's Texas dans les Stockyards de Fort Worth le dimanche 15 novembre 2020.
C'était la troisième année de l'événement à Fort Worth et la deuxième au Billy Bob's.
C'est Linda Wilson qui est la présidente et fondatrice de la CMA du Texas avec le porte-parole de la TCMA, Brandon Rhyder, qui a accueilli l'événement pour la 4ème année consécutive.
Cette année, l'artiste de la Country du Texas, Sarah Hobbs, a co-organisé les Awards avec Brandon Rhyder.
BRANDON RHYDER BILLY BOB'S TEXAS
La date initiale des Texas Country Music Awards 2020 était fixée au 20 septembre 2020, mais avec la COVID l'événement a été reporté au 15 novembre 2020.
Le sponsor en titre était « The Hotel Drover at the Fort Worth Stockyards ».

Les stations de radio 95.9 THE RANCH et 92.1 HANK-FM à Fort Worth étaient les sponsors médiatiques de l'événement.
Les meilleurs Awards de l'industrie musicale ont été présentés dans 24 catégories liées à la country music du Texas.
Neal McCoy a fait la une et a interprété la finale des Awards avec beaucoup de talent.
Richard Wilson de la TCMA a chanté l'hymne national.

Les artistes et finalistes des Awards ont participé à la présentation des trophées comme Whey Jennings, le petit-fils de Waylon Jennings, le gagnant du Grammy Award Bryan White, l'artiste country Ricky Lynn Gregg et le finaliste de « The Voice » Andrew Sevener parmi d'autres.
En plus des 24 prix remis aux Texas Country Music Awards 2020, le prestigieux «Trailblazer Award» du TCMA a été décerné à Radney Foster pour sa longue carrière, le leadership et le succès sans précédent qu'il a obtenus dans la musique country.
Foster n'a pas pu assister à la cérémonie mais a accepté l'Award par vidéo.

La soirée spectaculaire a été animée par les meilleurs talents et chanteurs du Texas dont Brandon Rhyder, Holly Tucker, Curtis Grimes, The Wilder Blue de Zane Williams, Will Carter et les finalistes des artistes émergents comme Aaron Copeland, Jade Marie Patek, Hayden Haddock, Jon Stork et George Navarro, puis la performance finale inoubliable de Neal McCoy.
NEAL McCOY A NASHVILLE (2012) RADNEY FOSTER A CRAPONNE S/ARZON (2010)
Les Texas Country Music Awards 2020 ont été couverts par des médias de tout le Texas ainsi que d'autres États et l'événement a été filmé par Cowboy Channel et le Billy Bob's Texas et préparé pour la télévision et sera diffusé sur les réseaux de diffusion nationaux, la chaîne Cowboy et RFD-TV au début de 2021.
Les gagnants de ces Awards sont :
JOSH WARD A EQUIBLUE (2014)
Entertainer of The Year: Josh Ward

Male Artist of the Year: Jon Stork
Female Artist of the Year: Bri Bagwell
Country Band of the Year: The Wilder Blue
Roots/Alternative Artist of the Year: Giovannie and the Hired Guns
Young Artist (16 & en dessous): Macy Dot
Emerging Artist: Aaron Copeland
Country Album of The Year: "Live at Billy Bob's" de Josh Ward
Country Single of the Year: "River Road Dreams" de Curtis Grimes

Terrestrial Radio Station of the Year: 100.9 KVMK FM The Maverick College Station
Broadcast Personality of The Year: Ben Ryan, 95.9 The Ranch Fort Worth
Internet Radio Station of the Year: RealTexasRadio.com
Live Music Venue of the Year: Gruene Hall à New Braunfels
Christian Country Artist of the Year: Curtis Grimes
Christian Country Single of The Year: "Bible on My Dash", Michael Knight & Kelly Kenning, Writers

Bassist of the Year: Colton James
Fiddler of the Year: George Navarro
Guitarist of the Year: Brendan Gilman
Keyboard/Pianist of the Year: Allen Huff
Steel Guitarist of the Year: Haystack Novak
Drummer of the Year: Nate Coon

TCMA Artist Scholarship: Brody Caster
Trailblazer Award: Radney Foster
Country Songwriter of the Year: Luke Christenson & Walter Martin pour "Fort Worth and You"
Christian Country Songwriter of the Year: Justin Todd Herod pour "To Be Continued"

Date de dernière mise à jour : 22/11/2020