CMA MUSIC AWARDS 1967 à 2016
ARTICLE DE ROLAND ROTH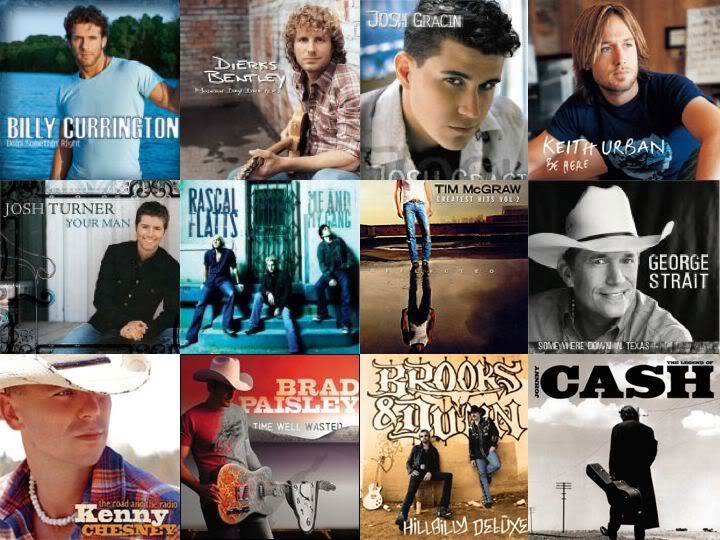 CMA AWARDS NASHVILLE : de 1967 à 2016
Le show des CMA AWARDS est reconnu mondialement comme étant la plus grande nuit de la Country Music au monde et ce succès se poursuit depuis plus de 50 ans.
Cette grande fête des CMA Awards représente le summum de la réussite de l'industrie de la musique Country américaine.
Chaque année, les trophées sont distribués dans 12 catégories différentes, tandis que les amateurs de musique Country se réunissent à Nashville et dans tout le pays pour célébrer cette musique américaine.
Depuis sa création, la plus haute distinction qu'un artiste puisse espérer lors de la cérémonie de la Country Music Association est bien celui d'artiste de l'année, « Entertainer of the Year » .
En 1967, le premier « CMA Awards Banquet and Show » n'était pas encore un événement télévisé.
A l'époque, Sonny James et Bobbie Gentry avaient animé le gala inaugural.
Le hit de Jack Greene « There Goes My Everything » était désigné comme meilleur single et meilleure chanson.
L'album « There Goes My Everything » a été reconnu comme meilleur album de l'année.
La même année, la légende de la Country Eddy Arnold gravit pour la première fois les marches de la scène des CMA Awards pour réclamer le premier prix distribué par la CMA pour la prestigieuse récompense d' « Entertainer of the Year » (meilleur artiste de l'année).
En 1981, Barbara Mandrell est devenue la première artiste à remporter le trophée deux fois de suite.
Le groupe Alabama lui a succédé en gagnant trois années de suite le trophée, de 1982 à 1984.
Treize ans plus tard, Garth Brooks est devenu le premier artiste à gagner quatre fois l'Award, soit deux fois deux années de suite, un exploit plus tard renouvelé par Kenny Chesney en 2008. Il a remporté ce même titre en 2016.
Les gagnants multiples des « Entertainer of the Year » ont été :
Garth Brooks avec 5 récompenses.
Kenny Chesney avec 4 récompenses.
Alabama, Alan Jackson, George Strait avec 3 récompenses.
Vince Gill, Barbara Mandrell, Taylor Swift, Hank Williams, Jr. avec 2 récompenses.
La cérémonie de remise de prix des prochains CMA Awards 2017, les "51st Annual Country Music Association Awards" auront lieu le 8 novembre 2017 au Bridgestone Arena à Nashville au Tennessee.
Cet événement sera co-présenté par Carrie Underwood et Brad Paisley.
Voici une rétrospective concernant les Awards de 1967 à 2016 :
TABLEAU SOURCE WIKIPEDIA
Year

Entertainer of the Year

Male Vocalist of the Year

Female Vocalist of the Year

New Artist of the Year

Song of the Year

Album of the Year

Horizon Award

2016

2015

Chris Stapleton

Liz Rose, Lori McKenna and Hillary Lindsey – "Girl Crush"

2014

Kacey Musgraves, Shane McAnally, Brandy Clark – "Follow Your Arrow"

2013

Kacey Musgraves

Jessi Alexander, Connie Harrington, Jimmy Yeary – "I Drive Your Truck"

2012

Blake Shelton

Miranda Lambert, Blake Shelton – "Over You"

2011

2010

2009

Taylor Swift

Brad Paisley

Taylor Swift

2008

Carrie Underwood

Jennifer Nettles – "Stay"

2007

Taylor Swift

Bill Anderson, Jamey Johnson, Buddy Cannon – "Give It Away"

2006

Carrie Underwood

2005

Keith Urban

2004

Kenny Chesney

Craig Wiseman, Tim Nichols – "Live Like You Were Dying"

2003

Alan Jackson

Doug Johnson, Kim Williams – "Three Wooden Crosses"

2002

Alan Jackson – "Where Were You (When the World Stopped Turning)"

2001

Keith Urban

Larry Cordle, Larry Shell – "Murder on Music Row"

2000

Tim McGraw

Mark D. Sanders, Tia Sillers – "I Hope You Dance"

1999

Martina McBride

Beth Neilsen Chapman, Annie Roboff, Rob Lerner – "This Kiss"

1998

George Strait

Dixie Chicks

Steve Wariner, Billy Kirsch – "Holes in the Floor of Heaven"

1997

1996

1995

Alan Jackson

Vince Gill

Alison Krauss

1994

Vince Gill

Alan Jackson, Jim McBride – "Chattahoochee"

1993

John Barlow Jarvis, Vince Gill – "I Still Believe in You"

1992

Garth Brooks

Max D. Barnes, Vince Gill – "Look at Us"

1991

Tim DuBois, Vince Gill – "When I Call Your Name"

1990

George Strait

Garth Brooks

Don Henry, Jon Vezner – "Where've You Been"

1989

Clint Black

Max D. Barnes, Vern Gosdin – "Chiseled in Stone"

1988

K. T. Oslin – "80's Ladies"

1987

1986

Reba McEntire

George Strait

Paul Overstreet, Don Schlitz – "On the Other Hand"

1985

1984

Lee Greenwood

Larry Henley, Jeff Silbar – "Wind Beneath My Wings"

1983

Wayne Carson Thompson, Johnny Christopher, Mark James – "Always on My Mind"

1982

Ricky Skaggs

1981

Barbara Mandrell

Bobby Braddock, Curly Putman – "He Stopped Loving Her Today"

1980

No award presented

1979

Barbara Mandrell

Don Schlitz – "The Gambler"

1978

1977

Ronnie Milsap

1976

Larry Weiss – "Rhinestone Cowboy"

1975

John Denver – "Back Home Again"

1974

Ronnie Milsap

Don Wayne – "Country Bumpkin"

1973

Charlie Rich

1972

Loretta Lynn

1971

Charley Pride

1970

Merle Haggard

1969

Johnny Cash

1968

Glen Campbell

Bobby Russell – "Honey"

1967

Loretta Lynn

Date de dernière mise à jour : 29/07/2017